Written by Angelika Pallas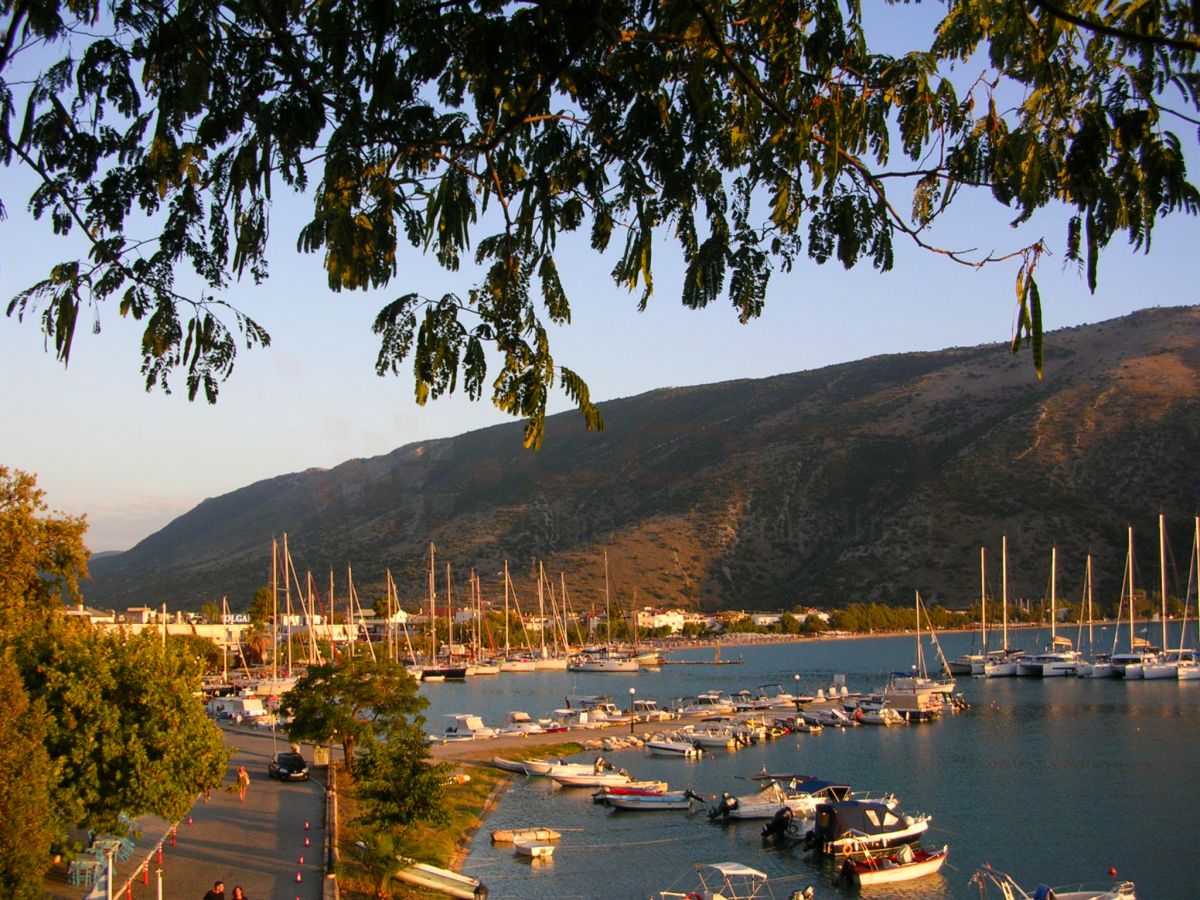 If you decide to leave Igoumenitsa and head south to Sivota, at a distance of 14 km you will meet Plataria. Plataria is an old seaside village built in between two capes, Agionisi and Chironisi. With a population of 1000 people today it boasts about a modern marina for sailing boats and yachts. It also has an organized beach within the village and of course traditional fish tavernas with fish brought in by local fishermen who go fishing everyday. Fresh fish, sea food, shrimp and lobster spaghetti are considered a specialty in the village. However there are also steak houses for those of you who fish is not your cup of tea. Whatever you choose to dine on you will definitely enjoy the scenery, the beautiful sunset, looking at the sun sinking at a distance in to the sea, and the light sea breeze.
As is the case with all seaside villages in the Prefecture of Thesprotia, Plataria has its own beaches at a close distance(2-4 Km away). There are Kokkinos Vrachos, Gata, Havana and Nautilos beaches with organized beach bars and Elia which offers no organized beach facilities like sun beds or umbrellas.
There is ample parking space within the village, so park your car and walk along the seafront and the marina.
In the village there is also a supermarket, a petrol station, and first aid services in case of immediate need, whereas the most serious cases are treated in the emergency unit in Igoumenitsa. Compared to Sivota, Plataria offers a more tranquil and relaxing atmosphere during the day and at night. For a more eventful nightlife you can go to Sivota which from Plataria is 10 minutes by car.
Angelika Pallas Hotel, being right next to the International Port of Igoumenitsa is in the perfect location for any tourist wishing to visit either Plataria or Sivota on a day trip. It also serves as an ideal getaway to any other place around the prefecture of Thesprotia.