Angelika Pallas Hotel - Igoumenitsa

Written by Angelika Pallas
Published in

General
Read 4520 times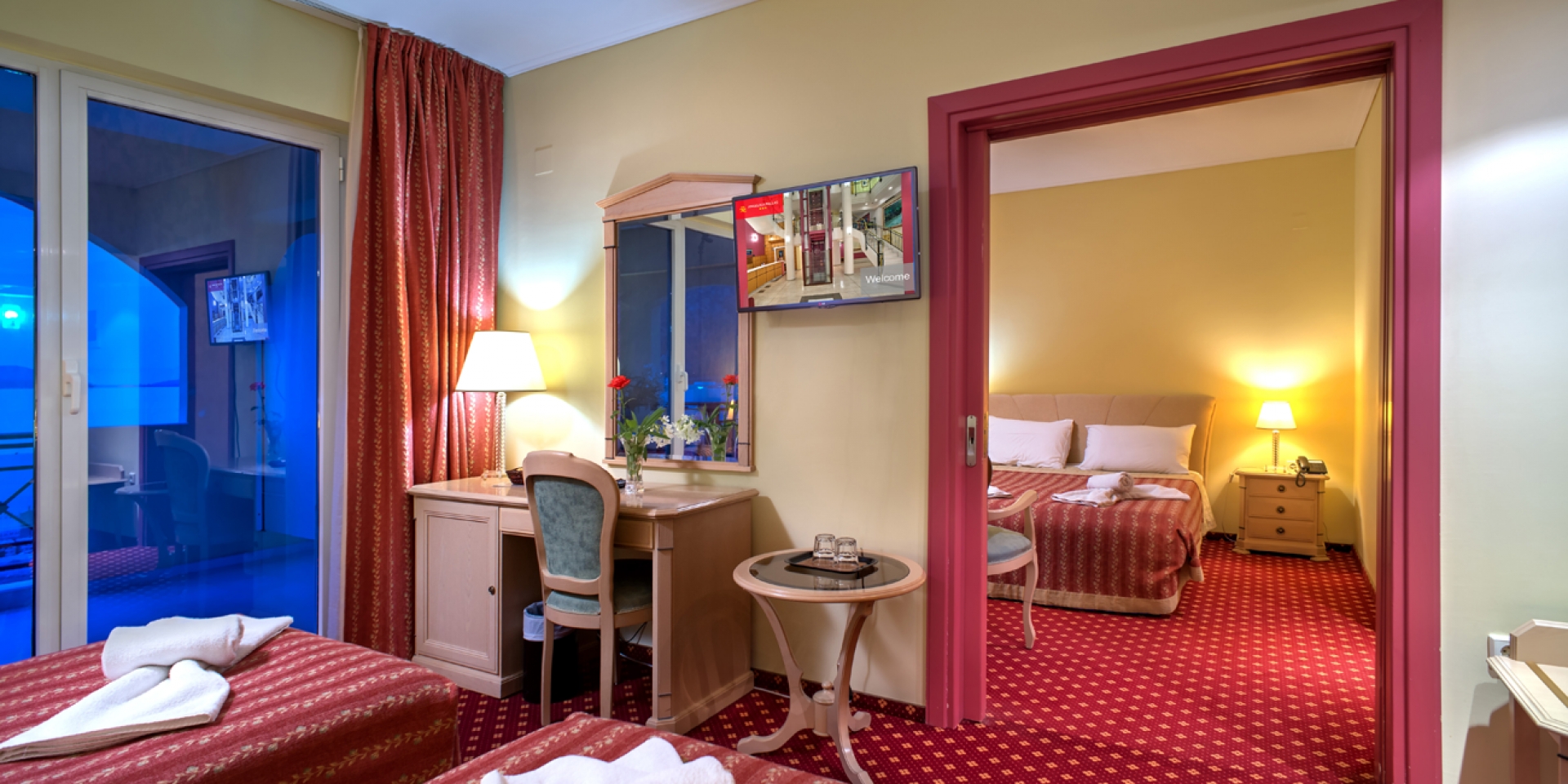 Leisure with style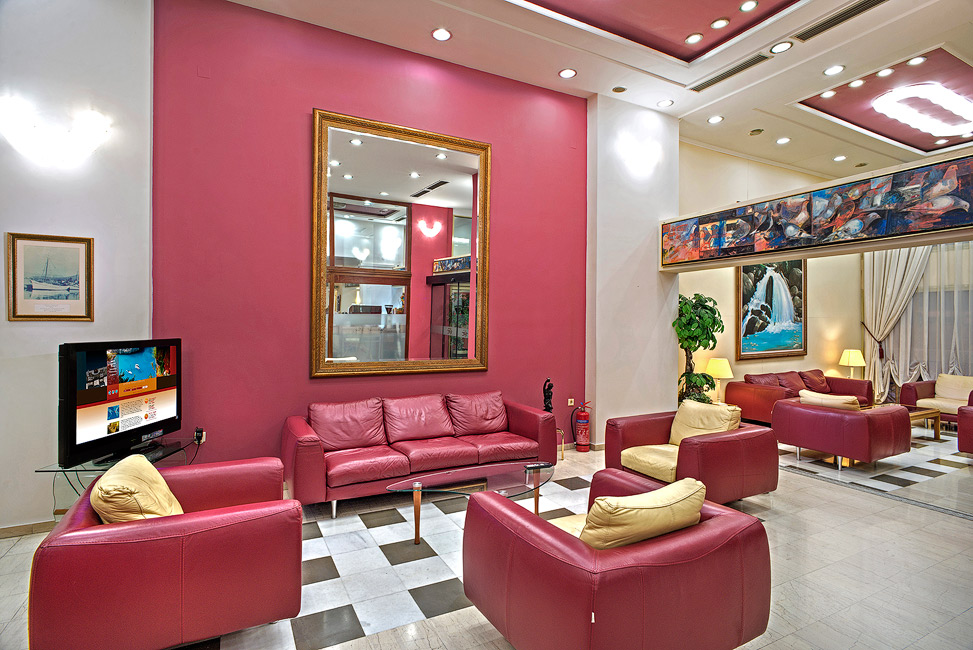 Angelika Pallas Hotel offers premium accomodation at a highly convenient location, as it is a five minute walk from the Port of Igoumenitsa(at the beach road) and 10 minutes from the town's centre. Using private or public transport, commuting time is further minimized. The hotel was set up in 2000 and it has a capacity of 38 rooms. There is a combination of comfort, pleasant atmosphere and professionalism in every level. Guests can realize the relaxing atmosphere as soon as they walk into the hotel's lounge.
The rooms are very spacious, something that makes your stay a very pleasant one. There is also plenty of parking space available at the front and the back side of the hotel. It is ideal for couples, groups, families, business people and for everyone who wishes to explore the area. It has an excellent décor, welcoming you in the first place with its calm atmosphere. To be informed about the check-in and check-out times, please visit our rooms' page. The hotel's reception will be looking forward to answering any kind of questions you may have.
Rooms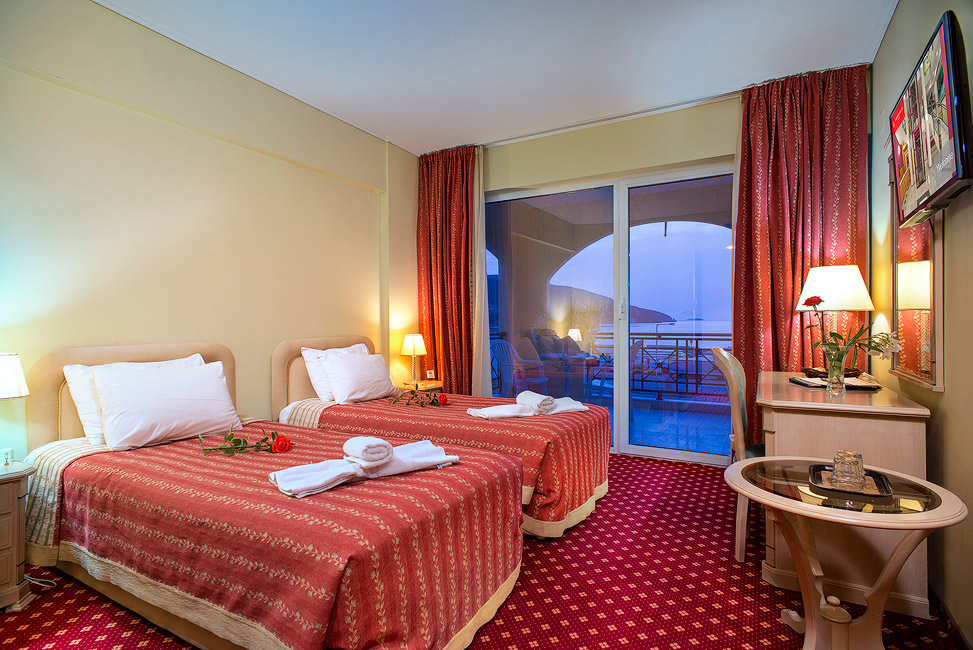 There are five different type of rooms (Double room, Triple Room, Family Deluxe, Suite and Twin Room) for you to choose from. All types of rooms are spacious, air conditioned and soundproof with their own toilet and shower. They have a balcony overlooking either the sea or the mountain, high speed Wi-Fi and excellent 24h room service. There is also ample parking space next to the hotel.
Restaurant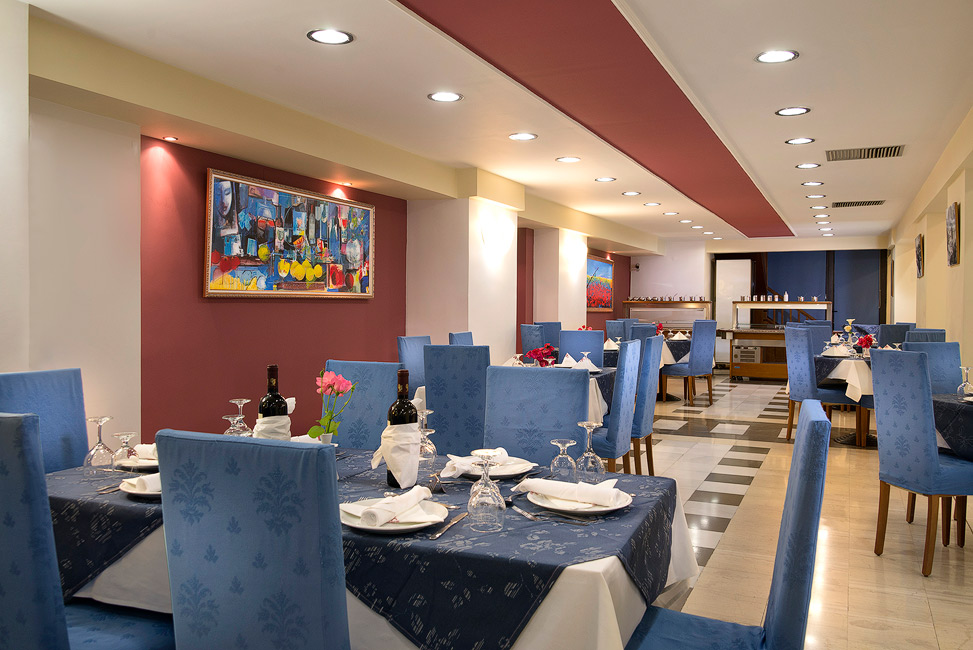 At breakfast guests can enjoy a big buffet at the hotel's restaurant with a wide variety of food to cover all tastes. Coffee, juice, sweet or salty flavours, there's something there for you to kick off your day. Our restaurant also serves lunch and dinner with freshly cooked meat or traditional Greek cuisine dishes. At night you can enjoy a drink at the hotel's summer terrace, just ask for it at the bar!
Conferences & Meetings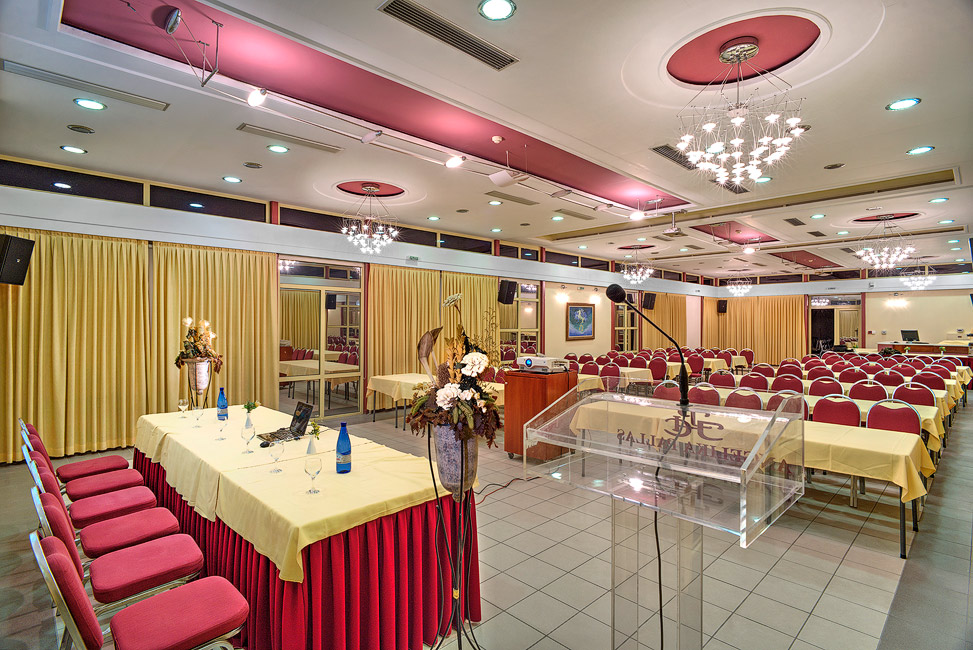 Elinion is a special venue in Angelika Pallas Hotel, suitable for social events and conferences. It is highly equipped and the venue can hold up to 200 people.
Location - Igoumenitsa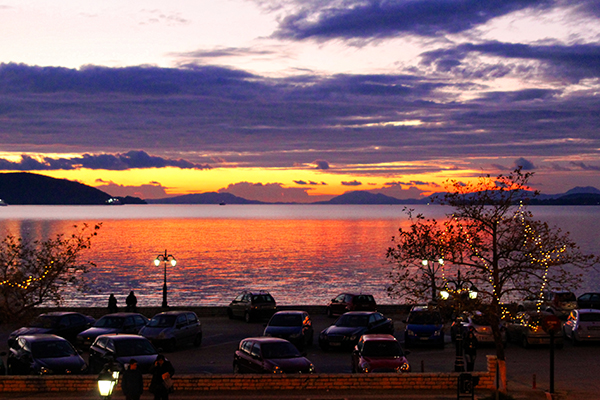 Apart from the high quality services, Angelika Pallas Hotel at Igoumenitsa is the ideal accommodation in the area due to its convenient location. It is a 5 minute walk from both the port to Corfu and Paxos Island and the International Port of Igoumenitsa, where travelers board ships to Italy, making it the perfect place to spend the night especially if you have to catch an early ship. If guests decide to visit nearby mainland destinations like Ioannina, Preveza and Arta from our hotel they can have a very easy access to the Egnatia highway as Angelika Pallas Hotel is only 2 minutes away from the entrance of the highway. For those of you who wish to stay and explore the prefecture of Thesprotia you can drive to Filiates, Giromeri or visit the traditional fish villages of Plataria and Sagiada and of course Sivota ,the area's most popular holiday resort.